Introduction
Online dating apps are used not only to cultivate love but also as a tool to engage in fraud. Instead of stealing your mind, the crowd of people stealing personal details and emptying their bank accounts has increased in recent times. Therefore, it is necessary to pay more attention to online apps.
According to Tinder, the perpetrators of this fraud will be skilled at speaking kindly. Most will actually have an account on Instagram. So, follow the steps below to protect yourself from getting caught up in Valentine's Day scams.
Calling to speak directly
If you are told to come to another app without a dating app or ask for a mobile number directly, the chances of being cheated by the fraudster are high.
Being true
Showing affection or over-concern is the first step in a fraudulent gang. There must be caution in that. Beware of those who want to have a relationship soon, make big promises, and immediately ask if they can get married.
Avoid the meeting
Often fraudsters will cancel the plan at the last minute saying they can meet. If asked the reasons will be stated as medical or family emergency. This is an attempt to ask you for financial help.
Fraudsters will ask you to share your passport, driver's license, or any other information that is considered personal.
Challenges
This will be forcibly drawn to one's personal financial crises or needs. This, if it happens in the early stages of chatting, can be a sign of deep disappointment.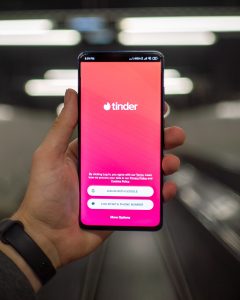 How to be safe?
Trust the intuition
Only your instincts will always give the best judgment. If something is not right, it is better to block immediately.
Search profile on other websites
Fraudsters rarely use their own photos, so try to find out if their profile photo is on any other site.
Ask question
You can get to know the person personally by asking all the questions. Pay close attention to the random facts, stories, and vague answers in their response.
Fraudsters can better understand and target you using information shared on social media and dating sites. Avoid posting family, friends, workplace, home address, mobile number, daily work, etc.
Do not send money
Cyber ​​Cell has advised people who meet and talk online not to send money for any reason. In particular, it has been asked not to share credit card numbers, bank account information, wire transactions, or personal information.