UnEmployement Increased in India Due to Covid-19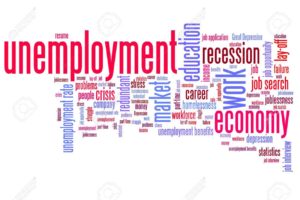 The global economy has been devastated since the coronavirus epidemic began. The coronavirus problem has taken India to the worst stage of the already recession. IT companies are cutting costs due to the global recession. IT companies in India are also cutting costs.
Unemployment Increased in India
In March and April, employment was at an all-time low. The unemployment rate in the country has doubled for the first time. The unemployment rate rise to 24.3% in the week ended May 24, according to a report released by the CMIE on Corona Lockdown and Unemployment. It was up 8.8% in March.
As per CMIE's data As of the end of April, Pondicherry in South India had the highest number of unemployment at 75.8%, followed by neighboring Tamil Nadu 49.8%, Jharkhand 47.1% and Bihar 46.6%.
| | |
| --- | --- |
| State | Pecentage |
| Puducherry | 75.80% |
| Tamil Nadu | 49.80% |
| Jharkhand | 47.10% |
| Bihar | 46.60% |
| Haryana | 43.20% |
| Karnataka | 29.80% |
| Uttar Pradesh | 21.50% |
Increasing Unemployment in Urban Area
Concerned that rural unemployment increased by 25.09% during the Corona Lockdown period. At the same time, unemployment is higher in urban areas compared to rural areas.
In the week ended May 17, urban unemployment was 27%. This is more than rural unemployment.  At the same time, rural unemployment stood at 22.79% for the week ended May 17. This is an increase of 25.09% for the week ended May 24.
Cost Cutting on IT Sectors
Tata Consultancy Services, Infosys, HCL Technologies, Wipro and Tech Mahindra are working on cost cutting. IT employees working from home can be a huge cost saver. So IT companies can get involved in cost cutting.
These companies have no salary increases. They are also reducing transportation costs and sponsorships. They are also advised to work from home. IT companies are facing a major setback.
Top IT companies are reducing working capital and companies are likely to have a 30 percent to 54 percent pay cut, according to reports. Reports said,
In this case, the staff cost of HCL Technology will be Rs 9,916 crore by 2020. This is 30.4% of total revenue.
TCS had a total employee turnover of Rs 64,906 crore. This is 49.4% of its revenue.
Infosys had a salary of Rs 42,434 crore. This is 53.7% of revenue.
The total staff cost of Tech Mahendra is Rs 9,282.70 crore. It accounts for 31.8% of revenue.
In Wipro, 26,171.80 crores of employees of the same Wipro Company. This is 51.9% of its total revenue.
Layoff Continuing
Unemployment has been increased by a number of measures, including reductions in wages and wage reductions by companies during the Lockdown. Like many companies like swiggy and Uber, Raymond also fired hundreds of employees. There was also a pay cut. Ola and swiggy have laid off 1,000 and 1,400 employees. Zomato has laid off 13% of its employees.
Since July last year, automobile companies were facing problem and contract and casual laborers lost their jobs. Similarly textile industry is one such industry which has been affected badly even before the lockdown.