How To Prevent Net Banking Theft?
Introduction
The number of net banking users is increasing today in the civilized development. Instead of going to the banks and transferring money, the public prefers to transfer money through the internet through computer or smart phone on the spot.
Online banking
A quick and convenient way to pay bills, make money transfers and other transactions. The more convenient, the more risky there is in online banking. There is a huge mob online to steal your money in many ways like Phishing, Vishing and Skimming.
Banks provide a one-time password for each transaction to ensure customer security. Apart from this, internet banking is also being used extensively. Many people are developing viruses that steal bank account secrets. Customers therefore have to handle various precautionary measures.
Silently stealing money!
Many people are developing viruses that steal bank account secrets. Customers therefore have to handle various precautionary measures.
Enter the password for your cell phone. SMS on cell phone Sign up for an alert. Protect your cell phone from viruses. Modern cell phones, especially those with Internet access, are at high risk of being infected by viruses. Upload anti-virus software on your cell phone.
There is no point in regretting that one day, suddenly a thousand or two thousand will disappear from your bank account and the money will be snatched away for doing so or the money will be stolen for doing so.
Well … here is a list of mistakes you should not make when doing online banking: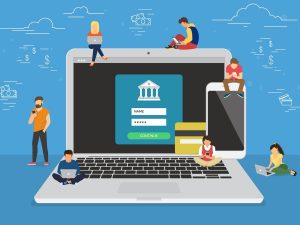 Don't use public Wi-Fi!
When making online banking transactions, never use public Wi-Fi for internet connection. These are usually insecure and will create simple ways for a hacker who wants to steal your bank details to install a malware app on your smartphone. Do not use unsecured Wi-Fi connection during mobile banking. Disconnect services with Bluetooth.
Don't use Public Charging Station!
To avoid being victimized by juice jogging (cybercrime that uses a USB cable to steal data), do not charge your smartphone at public charging stations for any reason. Keep a power bank if possible!
Do not search customer care number on Google!
Always go to the official website of the bank for information regarding phone numbers and emails for questions and grievances. Calling or texting to a number "bluntly" available through Google does not guarantee your money!
Apps should only be downloaded from trusted app stores such as the Google Play Store and the Apple App Store. Downloading apps from unofficial sources can put both your smartphone and the data on it at risk.
Do not ignore security updates!
While software updates can help deal with bugs and other issues with the smartphone, they can also help reduce Internet-related risks. The latest OS update comes with the latest security patches that are always hard to overcome by a hacker, and if it is ignored, the security will fall into the hole.
Never click on transaction-related links via SMS or email. If you notice alerts telling you to perform an immediate transaction for reference, always double-check that URL once before clicking.
All this should never be shared!
Do not share any questions or doubts related to online banking on social media like Facebook, Twitter and Instagram. Instead you can do direct message.
Don't create week password, your money will disappear!
It is easy for even a modest hacker to crack a weak password. Always make sure you create a strong password that minimizes the chances of internet scams. Do not use explicit passwords (birth name, date).
Don't forget to change your password often!
Changing bank-related passwords every three to four months will ensure that cybercriminals do not fall victim.
Don't share mobile and email id which use very often!
Do not link mobile numbers and email IDs that you do not use often to your bank account.
Don't share bank related information to anyone!
Do not download any files from the website. (E.g. apps, games, pictures, music). Do not record confidential information such as debit / credit card numbers, CVV numbers and PIN numbers on the cell phone. Disable mobile banking facility if you lose your cell phone. Change secret numbers for mobile banking from time to time. It avoids the possibility of others stealing.  Remember that the bank will never ask for your personal information.
Avoid give unwanted permission for your apps!
Do not give unwanted permissions to the apps on your smartphone. Before granting permission to any app, read it clearly. Giving access blindly can lead to invisible money laundering.
Conclusion
However, even if the above things are followed properly, it cannot be said that mobile banking is 100 % secure. Still, are your transactions safe as a user? To be sure, not making any small mistakes – that would make so much sense!